"Honestly I cannot describe how much a detachable battery is useful. The fact that I can literally lock my scooter downstairs, then take up the battery and charge it in the flat makes a world of difference. "
Leo C.
"I've had a Xiaomi & a Pure, I like changing my scooters every couple years so I gave this LE1 a try and it. is. miles. ahead. It's so worth every penny. It's designed better, it's sturdier, and I love the colours. It makes the Xiaomi look like a kids scooter."
Shaher E.
"I have been using this to commute to work. Over a couple months I've already saved hundreds on the bus! I even bought an additional battery that I leave at my boyfriend's house and just pop it in my backpack whenever I need to move around."
Steph G.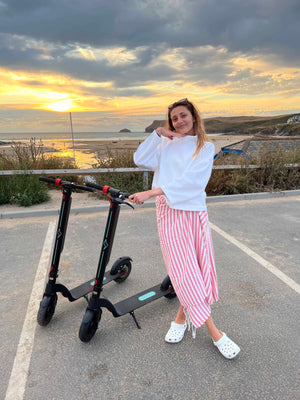 Sleek and stylish
The LE1 is designed to make a bold statement wherever you ride. Not only does it offer exceptional performance and style, but it also features a detachable battery, allowing for convenient charging and flexibility on the go.
View the Detachable Battery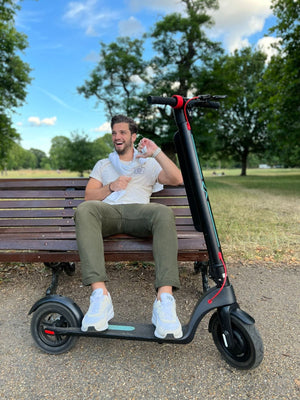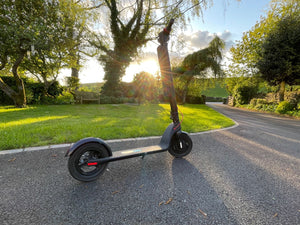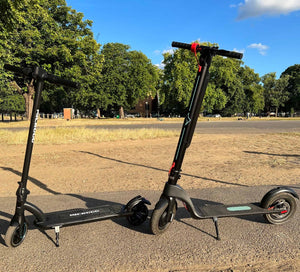 WARNING: It is illegal to use an e-scooter on a public highway or other prohibited space (e.g. roads, pavements, cycle lanes), and should only be used on private land with the permission of the land owner.