Take charge of your rides with the Ienyrid B2.
Reach a top speed of 28mph (45km/h) and enjoy a maximum range of 16 miles (25km) on a single charge. The powerful 400W, 38V motor delivers impressive performance, while the disc, electronic, and foot brakes ensure reliable and responsive stopping power. With a lithium-ion battery, the Ienyrid B2 keeps you on the move with minimal downtime. The LED display provides easy-to-read battery capacity information, informing you of your riding status. This electric bike is designed for durability and versatility, built with a lightweight aluminium alloy frame, 14" pneumatic tires for excellent grip, and a maximum load capacity of 120kg. The compact and foldable design allows easy storage and transport, making it perfect for urban commuting.
SPECIFICATIONS

Motor and Performance

Top speed: 28mph (45km/h).
Max range: 16 miles (25km).
Motor power & voltage: 400W, 38V
Braking system: Disc brake, electronic brake and foot brake.

Battery

Battery type: Lithium-ion battery.
Charging time: 6 hours.
Output voltage: 48V 400W.
Capacity: 48V 7.5 Ah.
Storage temperature: -10 to 40 °C
Maximum storage time: 3 months (full charge recommended).

Dimensions and Components

Display: LED display with battery capacity displayed.
Unfolded dimensions: 1190 x 220 x 625mm.
Folded dimensions: 1170 x 200 x 720mm.
Frame material: Aluminum alloy.
Tyres: 14" pneumatic tyres provide a strong grip, wear-resistance, and suitable for any kind of road.
Max load: 120kg.
Weight: 18kg.
Package weight: 26kg.
Safety warning: Horn.
Lights: Front, rear, and brake lights.

Technical Support

We are committed to ensuring your complete satisfaction with your product. Our dedication extends beyond the warranty period, as we provide ongoing technical support even after it has expired. Please visit our warranty page to learn more about our coverage.
ACCESSORIES AND PACKAGE CONTENTS

1x Ienyrid B2 Electric Bike
1x Charger
1x Ienyrid B2 user manual
DELIVERY AND WARRANTY

Our standard delivery timeframe for your orders is usually 3-6 working days. While we strive to deliver within this timeframe, there might be occasional instances where it may take a couple of extra days. However, we are proud to mention that, in most cases, our delivery process is even faster!

For additional details regarding ordering and delivery, please refer to our ordering and delivery page.

Warranty

We prioritise your peace of mind when you choose to purchase from us. That's why we have attentive customer service, warranties, and a UK repair centre.

Warranty coverage:

Main frame (1-year warranty period).
Battery, motor, controller, charger (1-year warranty period).
All main parts, such as the chain, hub, spokes, derailleur, and pedals (6-month warranty period).

Please note that the warranty does not cover:

Issues arising from normal wear and tear and general use of the e-bike.

Please refer to our dedicated warranty page for more details on our warranty process.
FAQs

Where do you ship to?

We currently ship domestically within the UK only.

How do I change the riding mode?

Press the right thumb accelerator to control the speed (1-30 km/h). Adjust between three speed levels using the Speed Level button.

How do I keep the iENYRID B2 Electric Bike in good condition?

This e-scooter is low maintenance, but if you're looking to give it some extra TLC then please refer to the user manual.


What level should I keep the tyres inflated at?

We recommend inflating the tyres to 320 - 340 kPa.

Please refer to the user manual for further information.

How do I fold the iENYRID B2 Electric Bike Electric Scooter?

Turn the stem safety lever clockwise, pull down the stem folding spanner, lower the stem, secure the stem onto the rear mudguard. Easy! Please refer to the user manual for further information.

Should I keep my box?

Yes, we would recommend you keep your box after the delivery of your scooter. This is just for the unlikely case you'd need to send it back to us.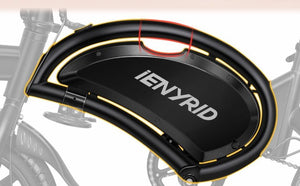 Extremely light
Weighing only 18 kg, taking this e-scooter around with you will be no hassle.
inflatable rubber tyres
Shockproof inflatable tires with wear-resistant and anti-slip texture.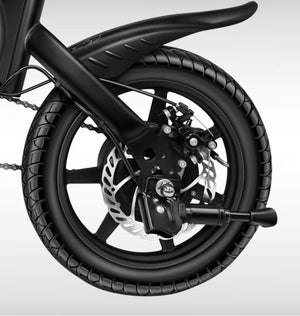 "Amazing. Great communication throughout. Can't recommend highly enough."
Frank S
"The small touches to the design make this top of its class… Like the removable battery that can ONLY be removed using your own key (so that it can't be robbed lol). Love it."
Zayn S
"Such a good looking bike, I bought one for me, then bought one for my husband! He loves his and uses it everyday to work!"
Miriam K
lithium battery
7.5 Ah high-quality powerful lithium battery with a range of 40 km from full charge.
Superior Aluminium Alloy
Built with lightweight and durable premium quality materials.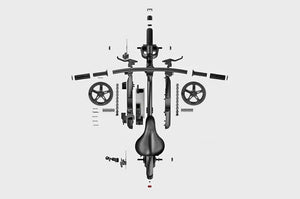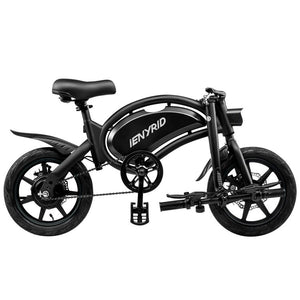 your chance to win
Send us your images onInstaor tag us in your story @edashmobilityfor a chance to win a 10% discount code every week.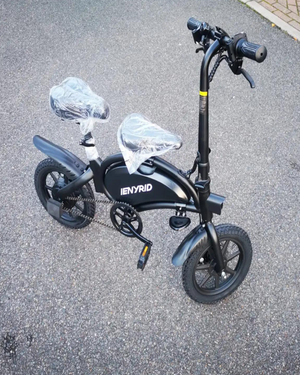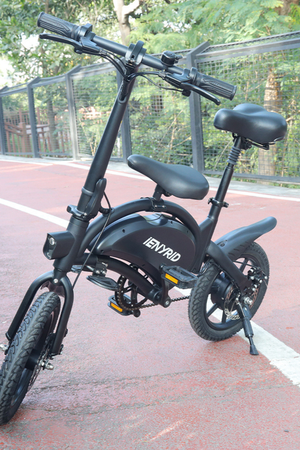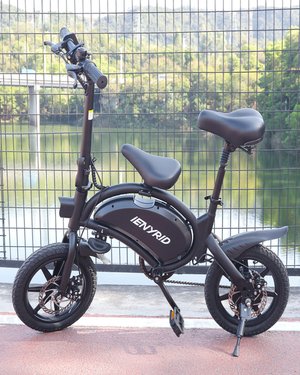 WARNING: It is illegal to use an e-scooter on a public highway or other prohibited space (e.g. roads, pavements, cycle lanes), and should only be used on private land with the permission of the land owner.