"ADOnt know how you managed to get an ebike so good for so little" said everyone that saw you on your new ADO A20+ electric bike.
And we agree. There's no better way to zip around town. 

The range will get you to anywhere you need to go, the design is ergonomic so your comfortable throughout, you have 20" anti slip tyres and double disc brakes so you'll get there safely, and the speed means you'll arrive on time without risking a fine. Want more? It's foldable, easily carry-able and has a removable battery - aka convenient.
Oh and if that wasn't enough... you get FREE mudguards with your ebike. You wouldn't want to leave home without them here in the UK!

Give us a  reason why this ISN'T one of the best city ebikes out there, and we'll reward you with a reason on why it is.
FREE & FAST UK DELIVERY

Deliveries typically take 3-6 working days.

In some instances it may take a couple days longer, in most instances it's faster!
1 YEAR WARRANTY

We want you to have peace of mind when you purchase from us. That is why we have attentive customer service, warranties and a UK repair centre.

1 year warranty period
Main frame, battery, motor, controller, charger, chain, hub, spokes, derailleur, pedals & more.

Parts not covered in the warranty
Include any issues due to wear and tear and general use of the scooter.

For further information on our warranty process, please see Warranty.
LIFETIME TECHNICAL SUPPORT

We will make sure you're happy with your product so long as it's yours. We remain available for technical support even after your warranty has expired.
SPECIFICATIONS

Motor & Performance

Motor Power & Voltage - 250 W, 36 V
Top Speed - 25km/h
Electric Only Range - 37 miles (60 km)
Pedal Assisted Range - 50 miles (80 km)
Braking System - front & rear disc brakes

Battery

Battery Type - Lithium-Ion (Safety Rated) (Removable)
Charging Time - 4-6 hours
Output Voltage - DC 36 V
Storage Temperature - -10 to 40 °C
Capacity - 36 V 10.4 AH
Protection System - Over-heating, over-current, short circuit, over-charge, over-discharge protection

Dimensions & Components

Gears - 7 rear Shimano
Suspension - Front fork /saddle tube shock absorber
Unfolded Dimensions (L x W x H) - 155*53*110 cm
Folded Dimensions (L x W x H) - 90*43*70 cm
Frame Material - Aluminium alloy
Tyres - 20*1.95"
Maximum Load - 120 kg
Waterproof Level - IPX5
Net Weight - 24 kg
Safety Warning - Bell
Package Contents - 1 x A20+ EBike (Battery included); 1 x Pair of Mudguards (Free); 1 x 42V 2A Battery Charger; 1 x Set of Installation Tools
FAQs

Is the battery removable?

Yes, the battery can easily be removed for convenient charging.

Do I need to inflate the tyres?

Yes, periodically. Please refer to the tyres / instruction manual for the required pressure. You can use the hidden saddle pump to inflate your tyres.

What's the difference between the A20 and A20+?

The A20+ has an upgraded control system to easily switch the riding modes depeding on your needs. It also has been upgraded with a wear resistance overlay and more durable tyres.

How does the electric power work when cycling and can I change riding mode?

Simply change the geared electric support from 0 - 7. With 0 being no electric assist and 7 giving maximal assist.


Should I keep my box?

Yes, we would recommend you keep your box after the delivery of your bike. This is for the unlikely case you'd need to send it back to us.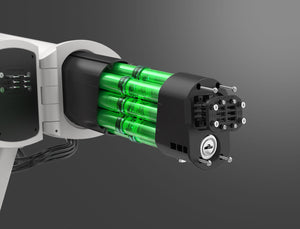 Removable 10.4 AH Lithium Battery
The lithium-ion battery of ADO A20+ electric bicycle has safety functions of overcharge, overdischarge, overcurrent, and short circuit protection. After 1000 charging times, the battery still maintains 80% of its capacity.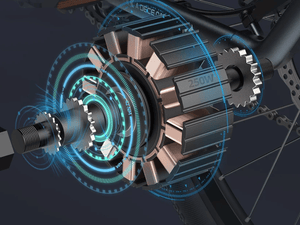 250 W Powerful Brushless Geared Hub Motor
The newly upgraded motor offers 40 Nm torque. Resulting in the perfect balance between power and distance.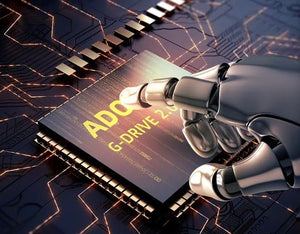 G-DRIVE Pedal Assist Control System
The ADO G-Drive frequency conversion control system can quickly receive signals, detect, collect and analyze data on the vehicle to respond to different road conditions - offering you a comfy and long lasting ride.
Testimonials from Our Community
I would like to thank you on behalf of my grandson and myself for the advice and help you have given us, and especially the action you have taken to successfully resolve this matter. Customer support/service is so important, and if possible I would give you 11 out 10 for your efforts.

Nigel F.
I've never ever had support as good from an scooter company. Lisa, thank you for all your help, you've been great!
Georgie C.
Honestly I cannot describe how much a detachable battery is useful on the LE1. The fact that I can literally lock my scooter downstairs, then take up the battery and charge it in the flat makes a world of difference.
Shaher E.
Stylish
Turn heads as you ride through the street.
WARNING: It is illegal to use an e-scooter on a public highway or other prohibited space (e.g. roads, pavements, cycle lanes), and should only be used on private land with the permission of the land owner.