front & rear hydraulic disc brakes
The Inokim OXO brake system guarantees a decisive halt to your journey, keeping you safe and sound.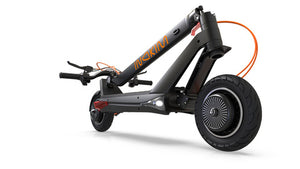 Frame
Lightweight, foldable and mobile. The ultimate convenience. What more could you want?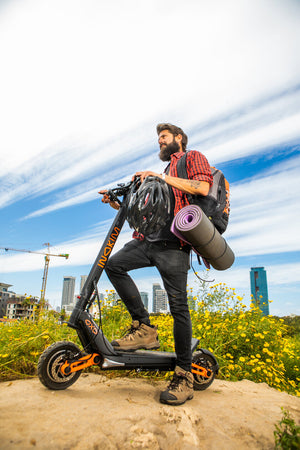 Ranges ahead
With a load limit of 120 kg and a battery capacity of 25 Ah, you can ride for hours and carry additional loads (such as your office bag or weekend shopping) without ever worrying about range.
Thank you so much! Lisa you are the best customer service rep I've ever dealt with!!!
Sarah S
I have been using my e-scooter to commute to work. Over a couple months I've already saved hundreds on the bus! I even bought an additional battery that I leave at my boyfriend's house and just pop it in my backpack whenever I need to move around.
Steph G
The Inokim OXO blows anything I previously owned out of the water. Third time buying from E-Dash and the service is brill.
Ricky J